How do you see Hangeul?
2014. Hangeul Day Project: How do you see Hangeul? (with 민겨)
This work was intended to celebrate the Hangeul Day(한글 날, 09. Oct.). We met poeple on the street and asked what they think about Korean character, Hangeul. Then, let them express their feelings and thoughts on the transparent panel. The photographs were taken in Seoul, S.Korea.
The concept of the work was from Graphic Designer, Kwon Jun-ho(일상의 실천, 권준호 디자이너).
Ref.
http://everyday-practice.com/portfolio/living_london_1/
Romantic, China
I love Korea, U.S.A.
I appreciate that King Se-jong invented Hangeul that delivers people's thought/heart easily, Korea
Hangeul is the most beautiful language in the world!, Germany
Science!, U.S.A
I should know Hangeul properly, Korea
Hangeul, Doesn't it look pretty?
It is pretty.
I like gothic font, korea
Sun, Line, Wave, Hong Kong
Beautifully, Korea
Butterfly(The only word that this little one could write), Korea
Hangeul is easy and funny, Korea
Hangeul is easy and can be used easily, Korea
Hangeul Day is a bank holiday, so I am glad that I can hang out, Korea
I appreciate that we use such an easy character, Hangeul, instead of using Chinese character which is considered as a difficult letter, Korea
You(Hangeul) have gone through a lot since Garimto days!, Korea
I love Hangeul. Thank you, King Sejong for inventing a phonetic alphabet, U.S.A.
HANGEUL is easy!, Brunei
Hangeul is hard to write, but is easy to speak, Turkey
Beautiful, Ancient, Australia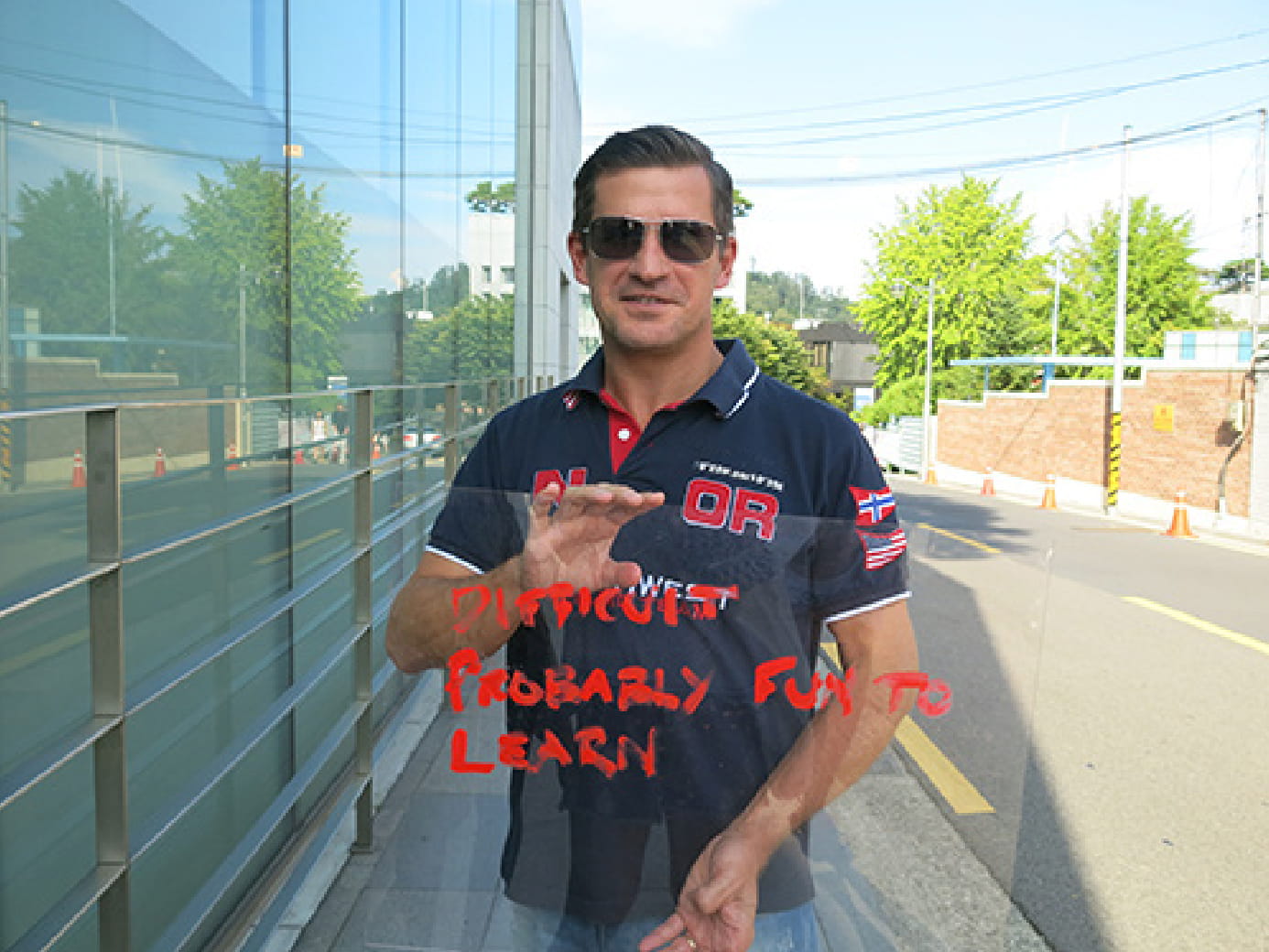 Difficult. Probably fun to learn, Australia
Not only is it pretty but also strange(Impossible to understand. Laugh), Italy
(I am not studying art but like drawing), Canada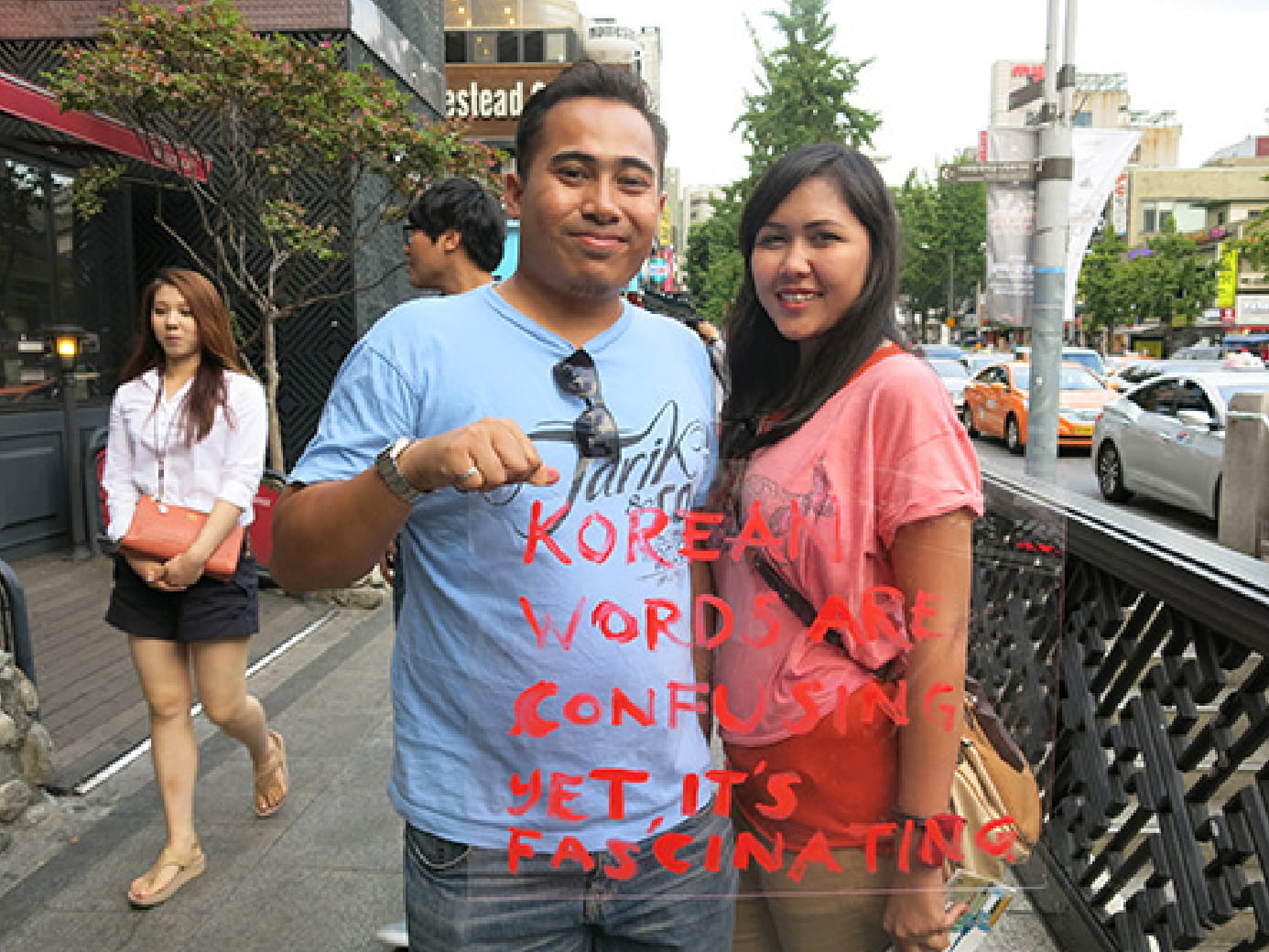 Korean words are confusing yet, it's fascinating, Malaysia
Learning language itself is easy but the grammar is difficult(Hangeul can be read within a week or 2 days), Bangladesh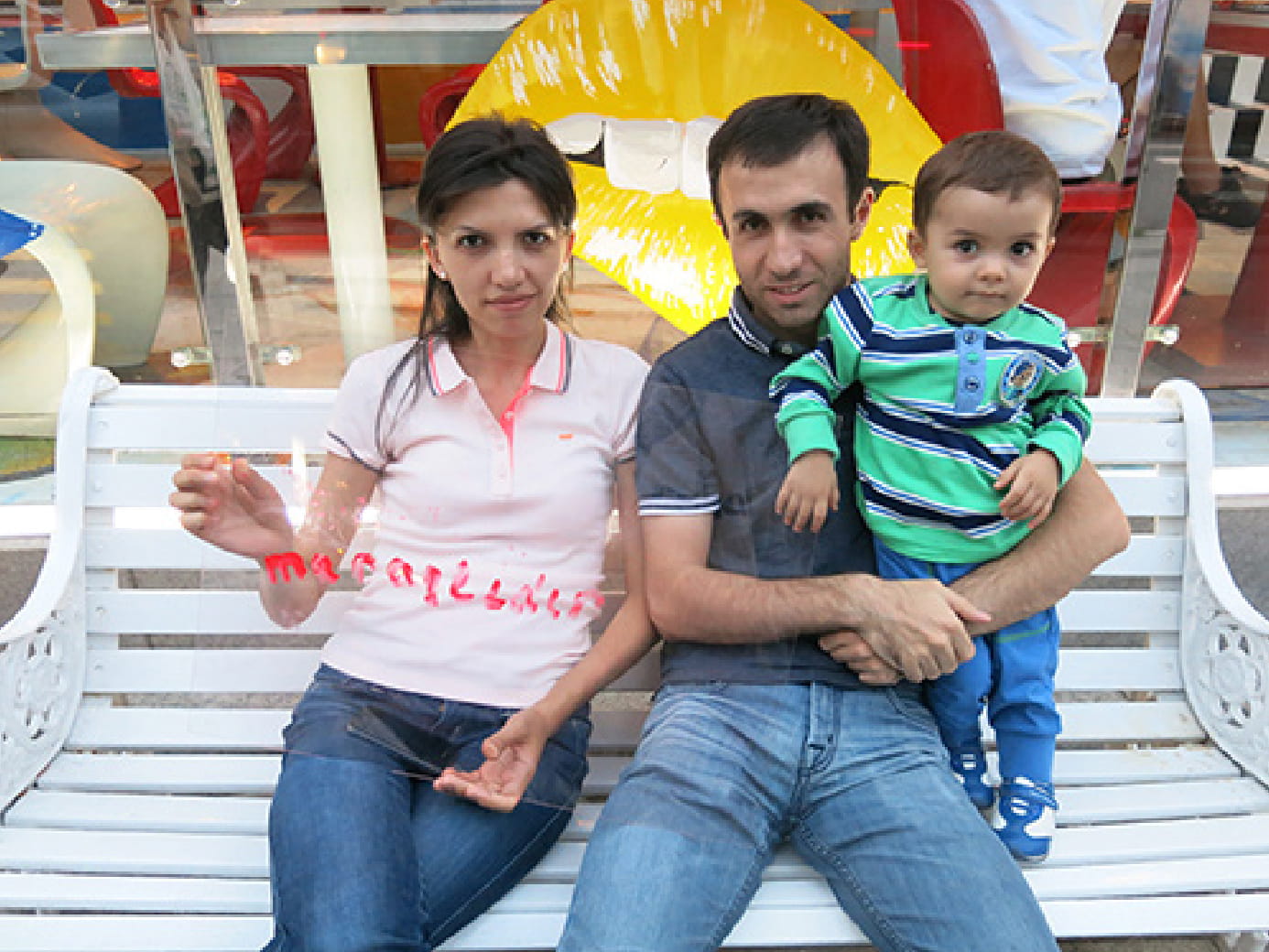 Interesting, Azerbaijan
New symbols.
New sounds.
But it is very interesting to hear Korean language(Tequiero), Venezuela
I can feel King Sejong's concern towards his people, thinking our language is different from Chinese so that it's hard to learn, Korea
Many circle, Thailand
Germany
Korean is hard to learn(I know some bad words though. Laugh), UK
'웃' looks like stick man(orang lidi), Malaysia
It takes practice, U.S.A.
I feel Hangeul is a beautiful letter, Japan
It is soft, seductive but can be harsh when needed, Malaysia
Well-soundings.
Not easy.
Exotic, Germany
Korean language is very interesting, Hong Kong
Very hard, U.S.A.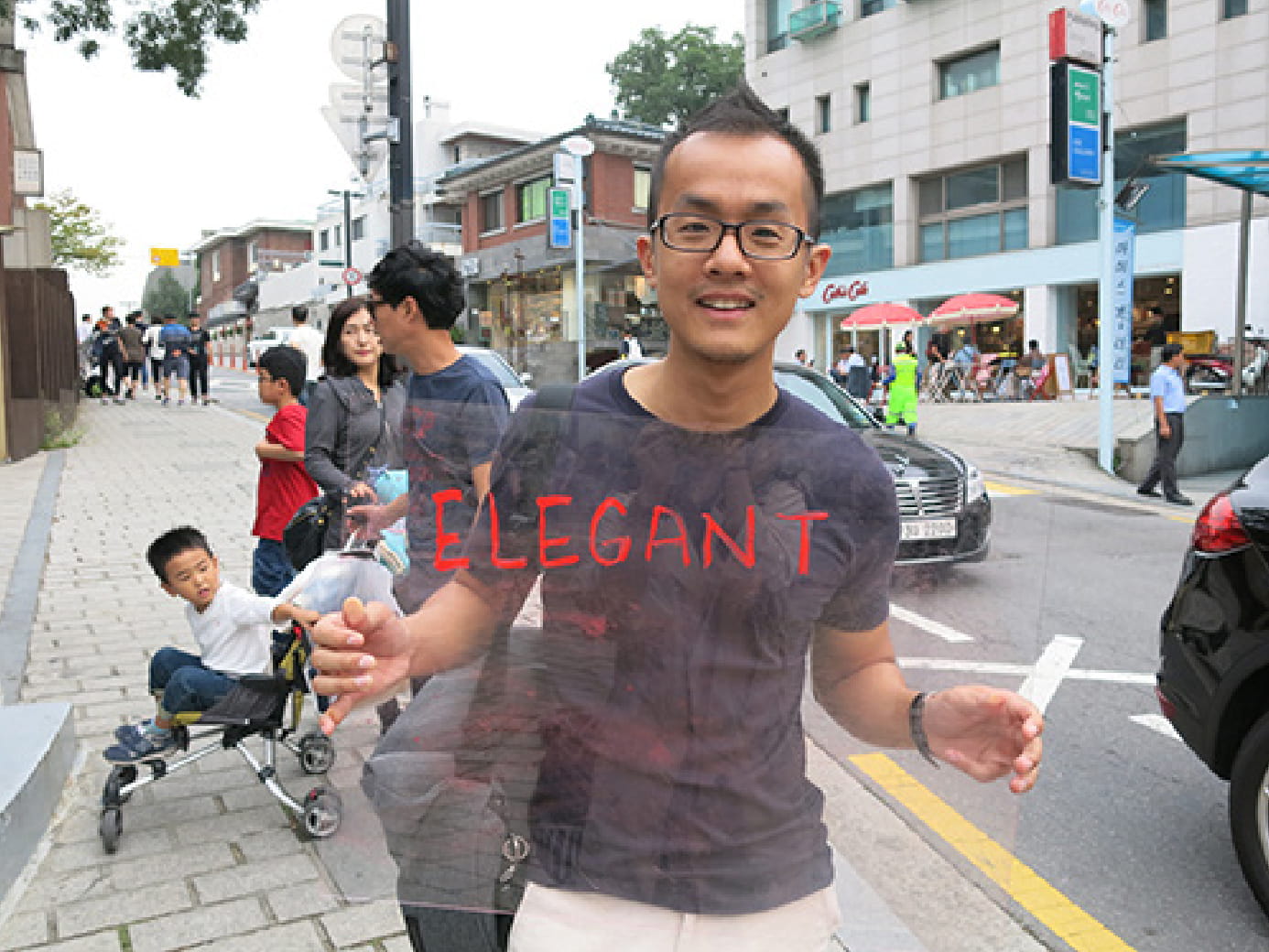 Elegant, Singapore
I like korea, Colombia
Round, Russia
It's a little hard to learn and remember Korean, but the more you learn, it's practical and easy to remember. It sounds cute like *Guiyomi. Unique all over the world. It is nature and history, Hong Kong
* Guiyomi means like cutie in Korean
Hangeul as it is, Korea
An-nyeong[안녕(安寧)] Hangeul, Korea
* An-nyeong is a greeting in Korea